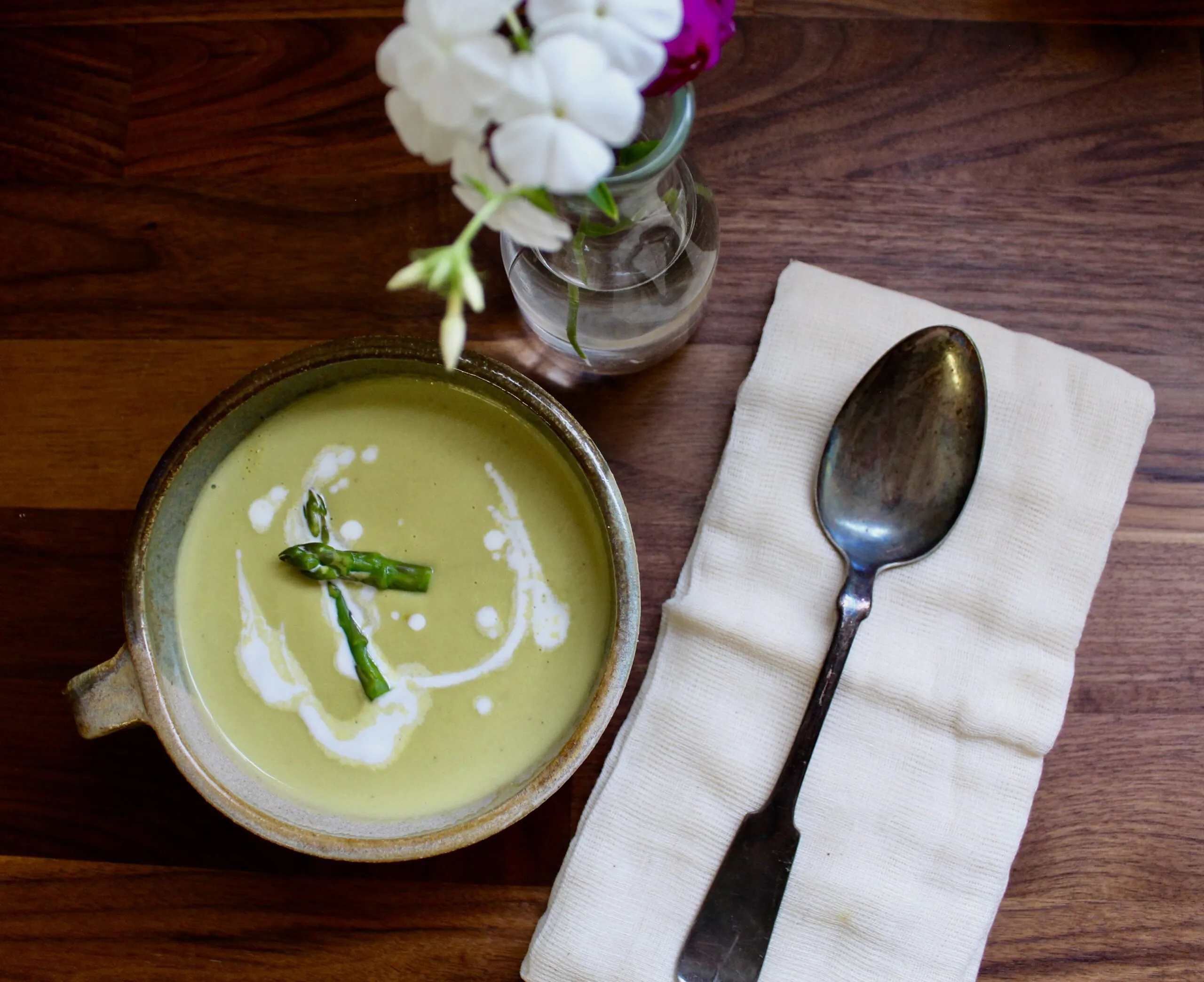 Print Recipe
Ingredients
2 bunches of asparagus, cut into 1" pieces

1 onion, chopped

1-2 cloves of garlic, minced

¼ teaspoon red pepper flakes

4-5 cups of vegetable or chicken broth

⅓ cup heavy cream

Juice of 1 lemon

Salt and pepper to taste
Instructions
1
Wash and trim the bottoms of the asparagus. To trim, bend a few stalks until they snap. Then, line all the stalks together and cut to the same length.
2
In a small pot over medium-low heat, melt the butter and add the onion, garlic, and pepper flakes.
3
Cook for 3-5 minutes, stirring, until softened.
4
Add the asparagus and cook for another 5 minutes.
5
Add the broth, salt and pepper to taste.
6
Simmer covered for 20 minutes.
7
Once cooked, use an emulsion blender or stand blender to puree until smooth.
8
Pour back into a clean pot and add the heavy cream.
9
Cook over medium-low, stirring frequently, for 2 minutes and add the lemon juice.
10
Adjust the seasoning and consistency with extra water or chicken broth.
11
Serve with a crusty loaf of bread and enjoy!