These garlicky croutons are the perfect crunchy addition to a salad, but let's not limit them to a party with only greens! The Italian dish, Panzanella, is a beautifully light chopped salad made traditionally with tomatoes, onions, and soaked stale bread. I love using garlicky croutons in the place of the stale bread as it retains some of its crunch, and lends superbly to other styles of Panzanella–like a winter panzanella with roasted beets, squash, greens, and walnuts. If you've got leftover veggies in the fridge and some stale bread, you've got the makings for a purposeful, delicious dinner or side dish.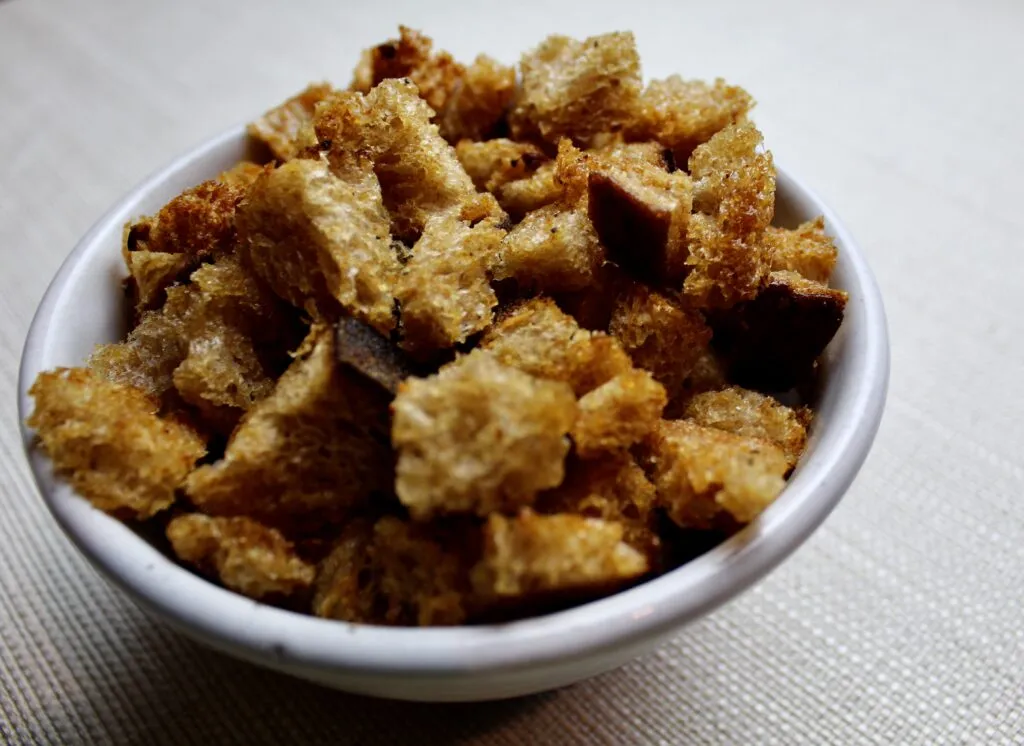 Of course, there are other ways to use croutons–on top of a creamy bowl of soup, on top of a gratin, or stuffed into veggies to slow roast…I'd love to hear any of your imaginative creations!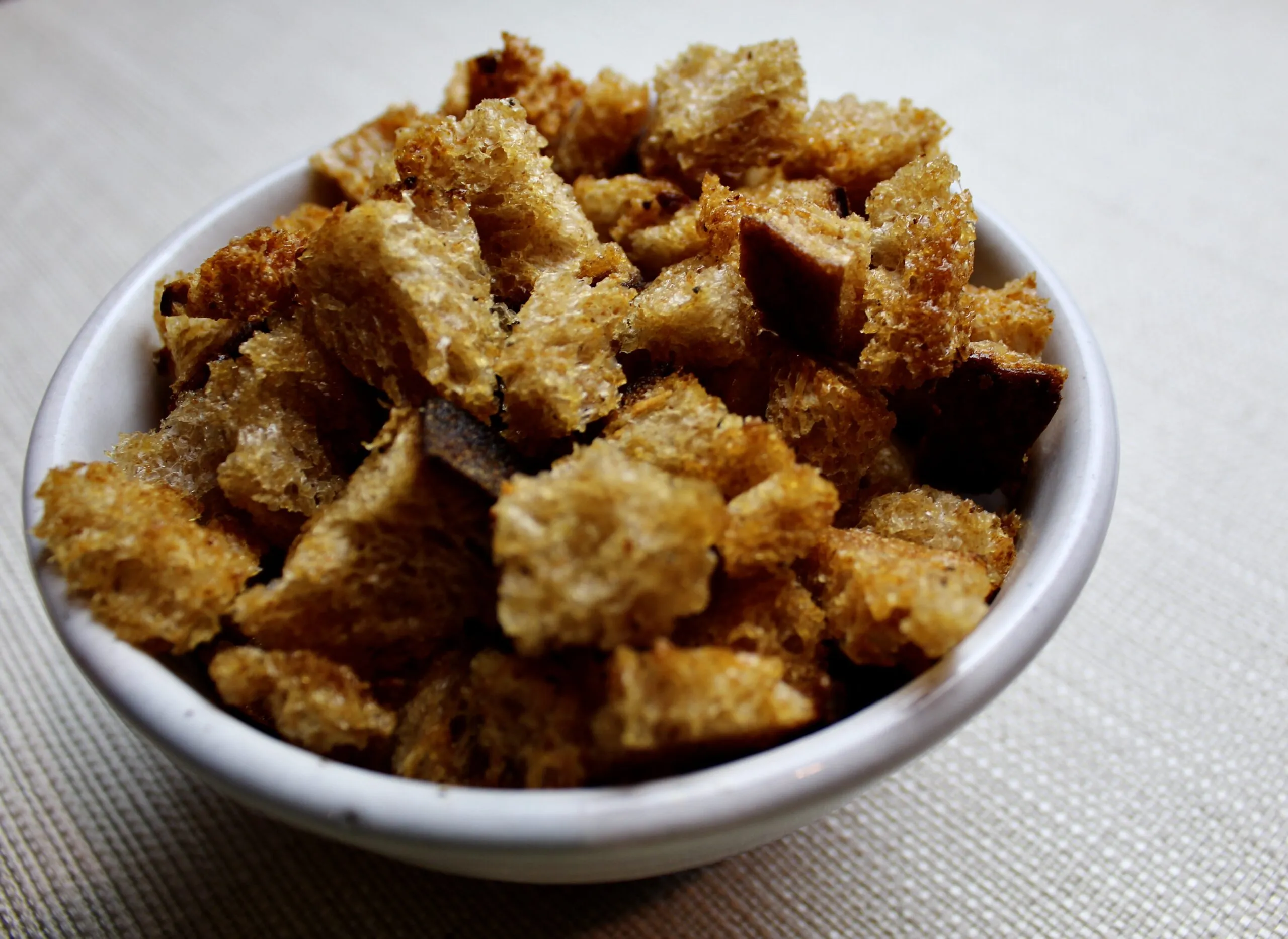 Print Recipe
Ingredients
2 ½ cups day-old bread, cubed ½"

1 clove garlic, grated or made into a paste

¼ cup olive oil

2 tablespoons grated parmesan

Pinch of salt

*Optional:

1 teaspoon mixed herbs and

½ teaspoon red pepper flakes
Instructions
2
In a small bowl, whisk together the garlic, olive oil, parmesan, salt, and any optional ingredients.
3
Pour the mixture over the croutons and mix until evenly coated. Spread them evenly on a baking sheet and place in the 375F preheated the oven.
4
Bake for 10-15 minutes, flipping occasionally, until golden and crispy.
5
If not using immediately, store in an airtight container for 2-3 days, or freeze for up to one month.
Make it your own
Nearly any bread, fat, or spice will do.
Pumpernickel, rye, wholegrain, ciabatta, seeded or nut breads, etc.
Avocado oil, coconut oil, butter/ghee, and rendered animal fat.
Turmeric and black pepper, cajun spice blends, italian herb blends, etc.
For a refined appearance, cut the bread in cubes; alternatively, tear it into rough pieces for a more rustic style.