This Shishito Pepper Steak recipe is made with lots of umami and fresh shishitos. Super simple with most ingredients making up the stir-frying sauce. The sauce is great in everything from Lo Mein to veggie stir-fries and keeps in the refrigerator for up to two weeks. Shishito Pepper Steak goes well with white rice and some sort of salad or steamed green, such as bok choy, or mustard. I'm always a sucker for the dry-fried green beans in restaurants so that normally makes our table in the summer.
What makes this recipe so special is the use of Shishito peppers. They can be difficult to find but are normally a staple at any summer or early fall farmers' market. I've also seen them at Trader Joe's several times, but I'm not sure about the seasonal availability. Shishito peppers are hidden gems–they are incredible raw or sliced up in a salad. Blistered in a little sesame oil and seasoned with salt and you'll never have enough! The walls of the shishito pepper are much thinner than that of bell pepper, or even the thin frying peppers. However, you end up with a softened, slightly chewy pepper with deep flavors. Truly one of my favorite pepper varieties to grow and eat!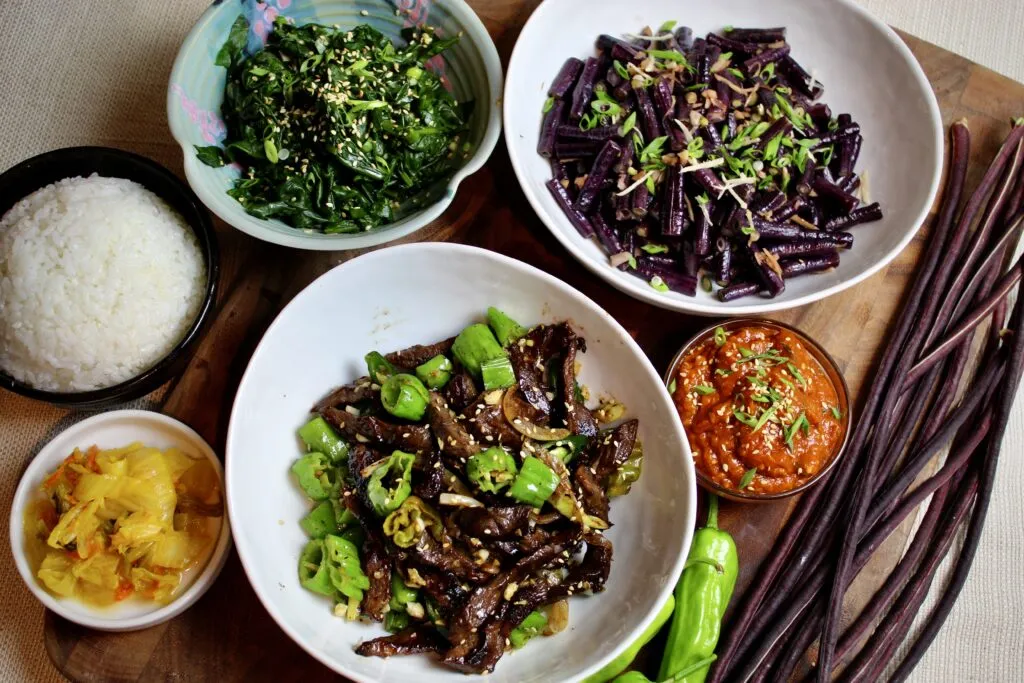 How to Grow Shishito Peppers
If you're interested in these peppers or would like to grow your own, this is a great pepper to start with! The plants are extremely productive, and because the peppers are so small in comparison to the big bell peppers, you get a lot more fruit, and more consistency.
Where to Buy Shishito Pepper Seeds
As a previous farmer and avid gardener, I purchase seed from many seed companies. But for this particular variety, I purchase my seed from Kitizawa Seed Company. They specialize in all sorts of Asian vegetables–cabbage, eggplant, onion, greens, etc. It's so hard not to order everything, but here are some of my favorites from this company: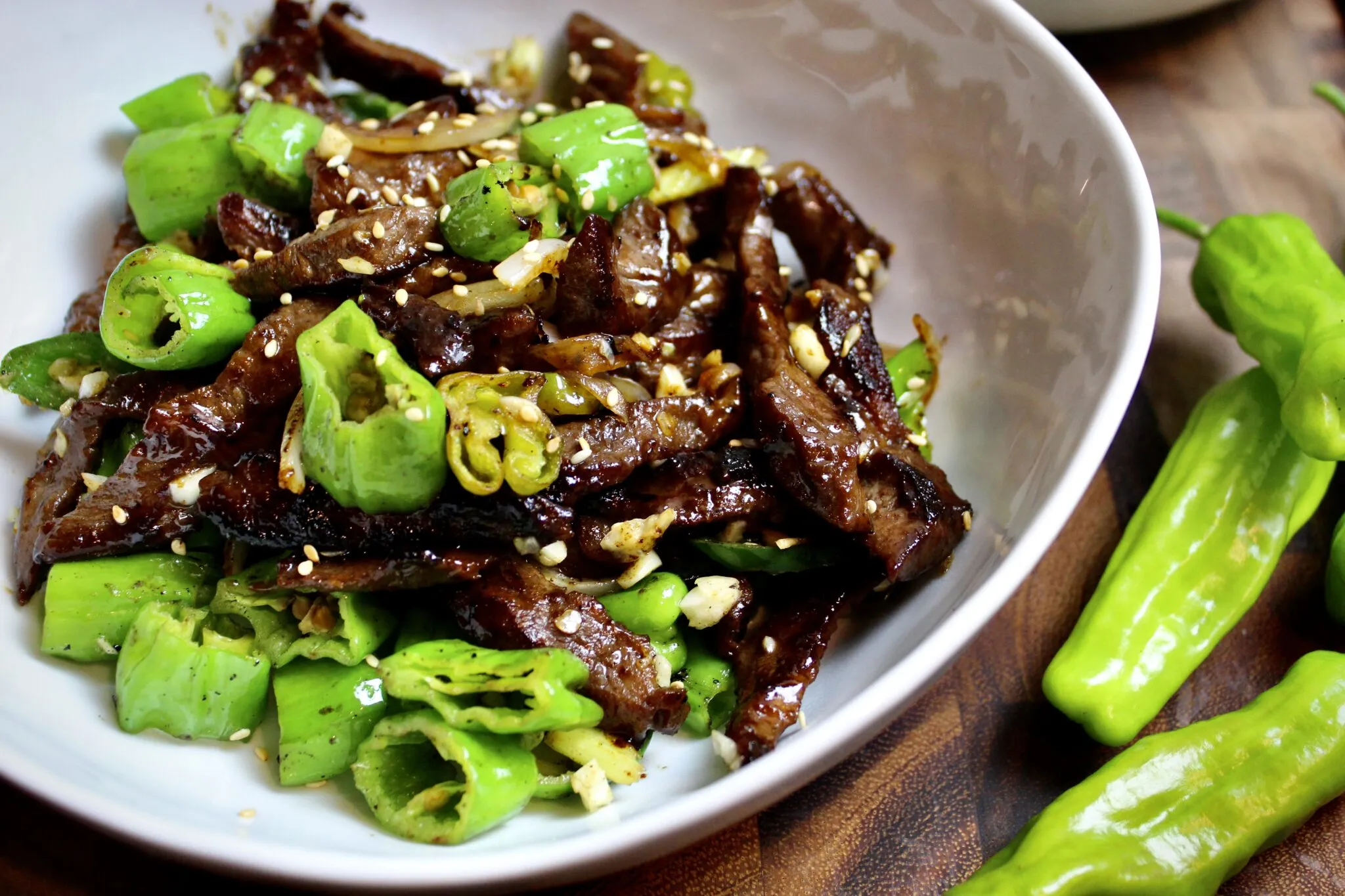 Print Recipe
Ingredients
1 lb flank steak, cut into thin strips

1 ½ cups shishito peppers, cut into 1-inch pieces

3 cloves garlic, minced

1 teaspoon minced ginger

2 tablespoons soy sauce

2 tablespoons oyster sauce

½ tablespoon Chinese cooking wine

½ teaspoon sesame oil

¼ teaspoon Chinese five-spice

1 tablespoon cornstarch
Instructions
1
Make the sauce by combining the soy sauce, oyster sauce, Chinese cooking wine, sesame oil, Chinese five-spice, and cornstarch in a small bowl.
2
In a hot wok over high heat, place in 1 tablespoon of vegetable oil, and the strips of flank steak. Cook until browned on the sides for about 2-3 minutes, stirring periodically.
3
Once browned, toss in the shishito peppers and cook for one minute.
4
Toss in the garlic and ginger, and stir around until incorporated.
5
Pour in the sauce and toss until evenly coated and thickened.
6
Serve with a hot bowl of rice or noodles, enjoy!