Embracing the fall season with this eye-catching and delicious Roasted Beet Relish. It's creamy, earthy and just the right amount of tart. I love the way beets are grown and how they seem to almost represent the soil and garden. I think they're most beautiful when pulled on a cool fall morning when the dew hasn't evaporated yet. It makes finding these colorful treasures all worth the initial chill of fall or winter weather.
Heart-healthy benefits of beet root
Other than livening up the dinner plate, beets also come with several beneficial health properties, most notably for the heart. In fact, one cup of beetroot provides 37% of the suggested daily value of folate (vitamin B9). Folate helps control damage to blood vessels, thereby reducing the chance of stroke or heart disease. This antioxidant-rich root vegetable helps neutralize free radicals in the body. These free radicals cause permanent damage to your DNA which inevitably results in cell aging and cancer–this is why we always look for colorful, antioxidant-rich foods like beets, blueberries, carrots, broccoli, etc.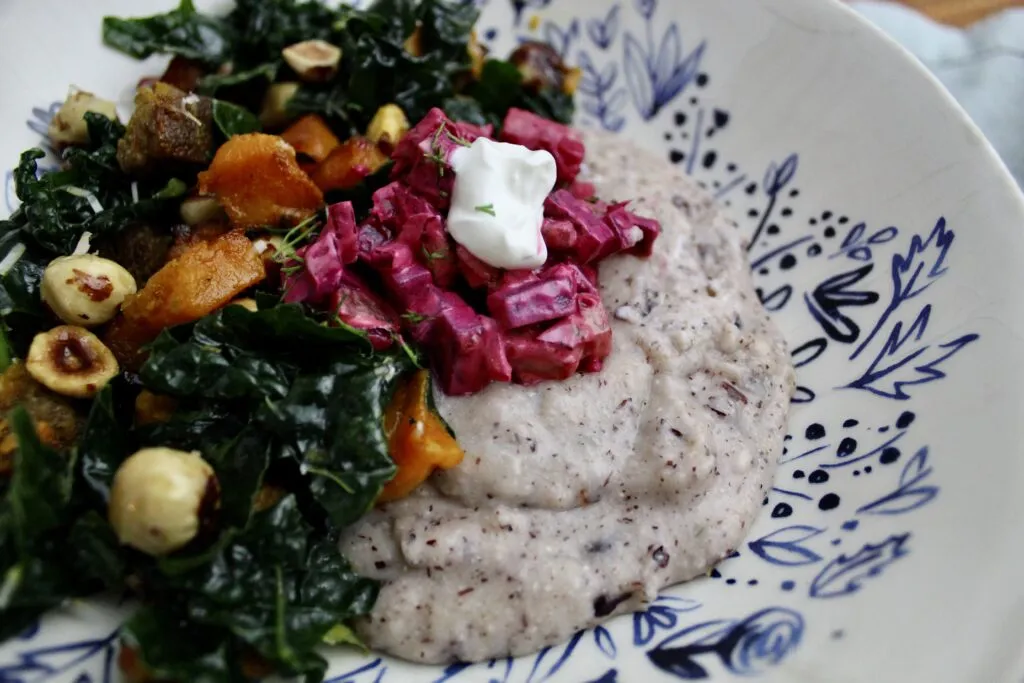 What to eat with beet relish
Any type of salad, especially one including arugula
Buddha bowls
Roasted veggies or pot roast
Other root veggies, like this Cheesy Hakurei Turnip Gratin
Basically, anything that pairs with a creamy, tart side dish!
Tips & Substitutions:
The horseradish brings a nice heat that complements the sour cream.
Onions may be substituted for shallots.
If you have creme fraiche, use that in place of sour cream.
You could steam or boil the beets, just pick up on the second to the last step in the directions.
This recipe will keep 3-4 days in the refridgerator. I do not recommend freezing this dish.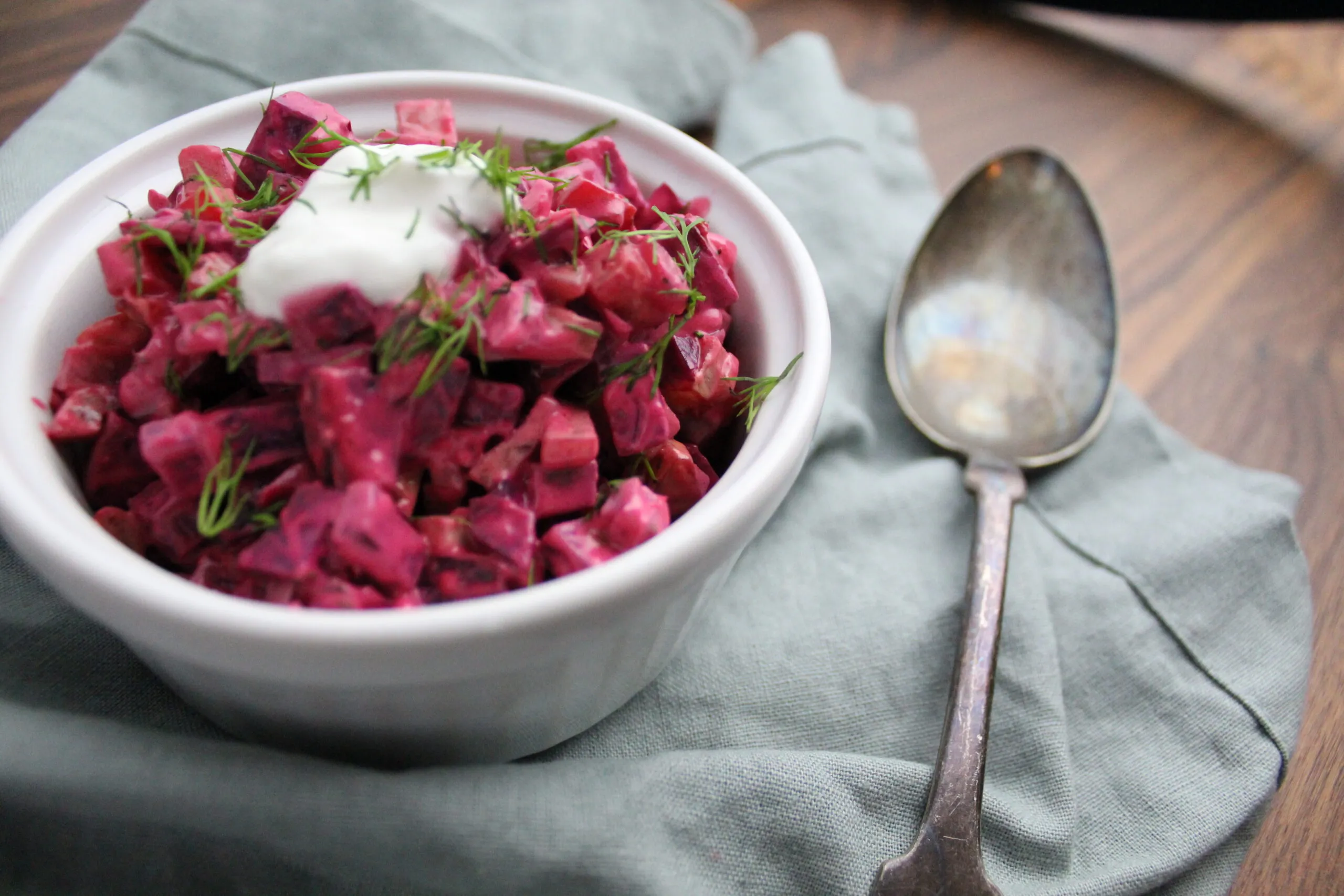 Print Recipe
Ingredients
3 medium sized beets

¼ finely chopped shallots

1 tablespoon chopped dill

¼ cup sour cream

1 teaspoon dijon mustard

½ teaspoon salt

¼ teaspoon pepper
Instructions
2
Wash and dry the beets. On a baking sheet, coat beets in olive oil and season with salt and pepper. Place into the oven to bake for about 1 hour.
3
Turn the beet at least once, halfway through baking. If not tender after an hour, place back in the oven and check again after 5 minutes or so. Repeat until fork tender.
4
Once cooled, peel and dice the cooked beets.
5
In a bowl, combine the beets, shallots, dill, sour cream, salt, and pepper.
6
Stir to combine, garnish with sprigs of dill.