If you like pesto, you're sure to like this spicy change-up! It's full flavor and meal prep-friendly. This arugula pesto has all the herbal, nutty goodness you find in a traditional pesto, but kicks it up a notch with a mild pepperiness only found in arugula. The oil and lemon juice meld together with this mild spicy green to create a mouthwatering dip you'll want to put on everything. We like to enjoy it on a chopped salad, pasta, shakshuka, roasted veggies, and of course, bread.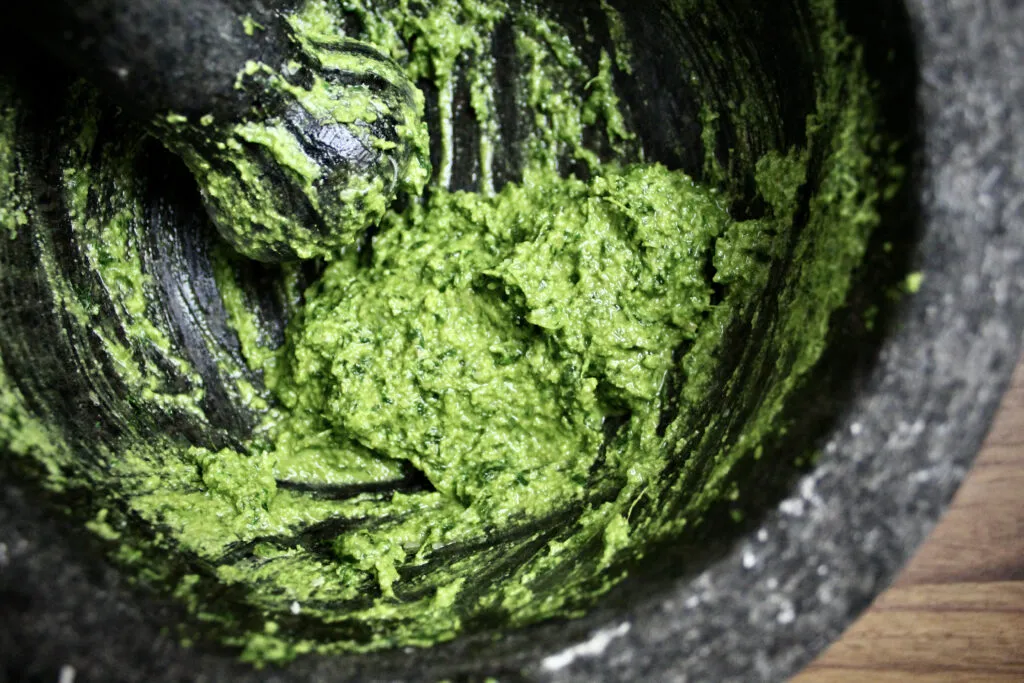 Make it your own!
Pesto is incredibly versatile–it can be anything you want! Feel free to use any sort of nuts you have in stock whether it's pine nuts, walnuts, almonds, hazelnuts, pistachios, etc. The same goes for cheese, as long as it is hard cheese like pecorino romano, parmesan, or manchego.
Can you freeze pesto?
Yes, pesto can be refrigerated or frozen. When refrigerating, keep a layer of olive oil on the surface of the pesto. This will help keep it fresh and free from discoloration for up to two weeks. To freeze, I like using ice cube trays. Just fill them up, allow them to completely freeze, and then keep them in a freezer bag for three to four months.
What to eat with Arugula Pesto
This pesto is literally good on anything! The flavor isn't as fragrantly pungent as basil, so I find you can use more of it in whatever dish you may be making. Some of our favorite ways to eat arugula pesto include pasta, wraps, pizza, salad, and on top of roasted veggies. And of course, I am constantly snacking on it as a dip with veggies or crackers.
Or try this Arugula Pesto with our Quick and Simple Buttered Gnocchi!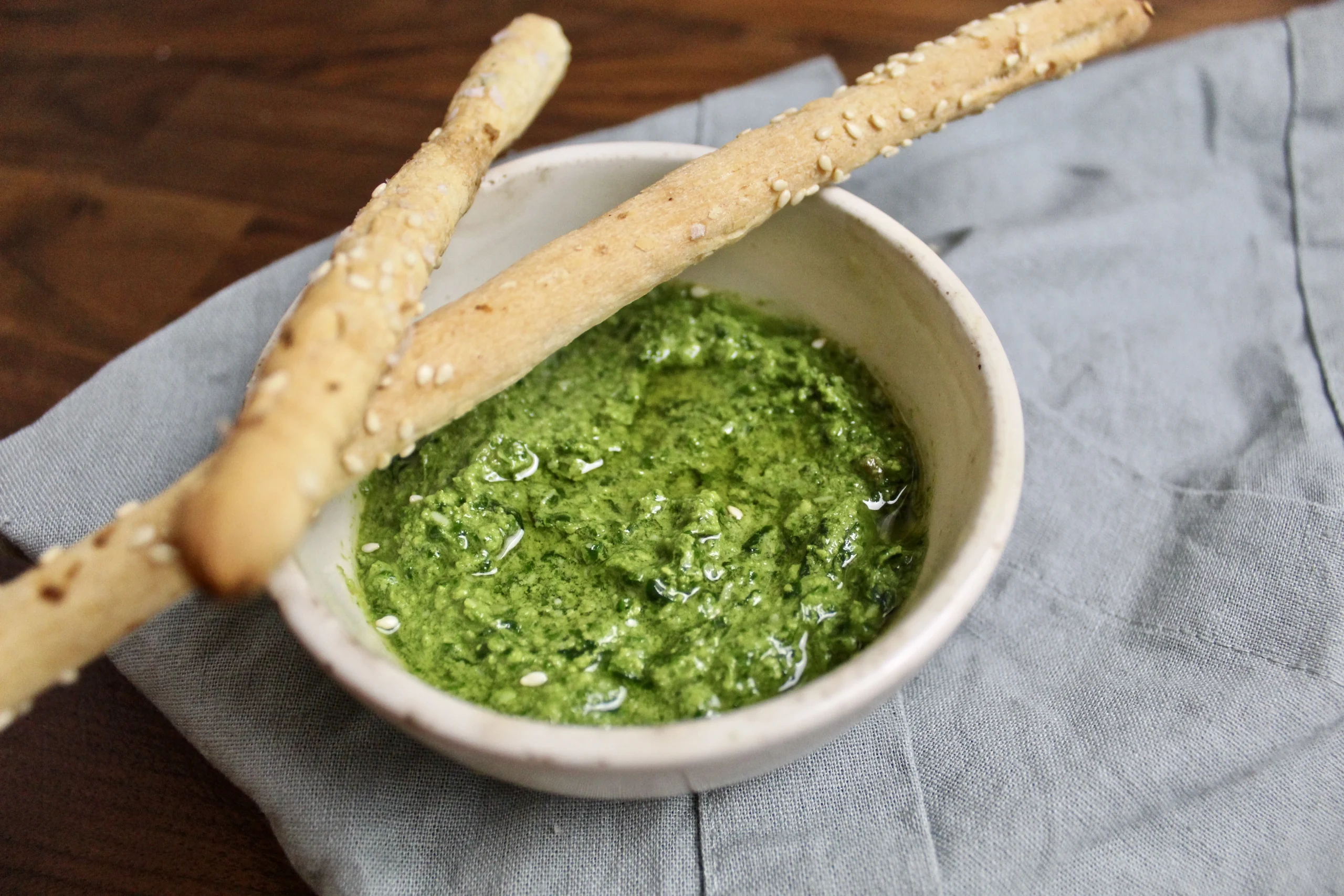 Print Recipe
Ingredients
2 cups arugula
3 tablespoons walnuts, or pine nuts
2 garlic cloves, roughly chopped
½ cup parmesan cheese
½ cup olive oil
Salt to taste
Instructions
1

In a food processor, pulse the arugula, walnuts, and garlic until roughly chopped.

2

Continuing to pulse, pour in the olive oil in a slow, steady stream until fully incorporated and emulsified.

3

Add in the cheese and pulse until just combined. Taste and adjust for salt or oil.

4

Serve with pasta, toasted bread, roasted raw veggies, or pizza - the possibilities are endless!