If you like Ceasar Salad and arent afraid of a little heat, this salad is for you! It's got the creaminess, tanginess, and pop of umami every Ceasar salad should have, plus some clean vegetal heat from the horseradish. I'm still a sucker for Ken's Creamy Ceasar every now and then, but you really can't beat a homemade salad dressing. Why coat your beautiful fresh greens in an old, preserved dressing when you can just as quickly make your own? I know time doesn't always allow for such luxuries, but if you can spare some, try it out! I promise you'll be so amazed at how much better your homemade version is than the store-bought. Try it out with this Spicy Horseradish Ceasar Salad recipe with Garlicky Croutons..so simple, but so good.
How to Make Salad Dressing–What's the ratio?
There is a simple ratio I almost always use for salad dressing: 3:1, fat: acid. So for this recipe, we used mayonnaise as the fat and lemon juice as the acidity. Toss in a few aromatics of your choice whether that be herbs, spices, alliums, or anchovies in this case. If you like a little kick in yours, throw in some horseradish, chili flakes, chili powder, fresh minced chilis, or your favorite hot sauce! I found a Habanero-mango hot sauce that is amazing in dressings for a shredded slaw..definitely going to attempt making this hot sauce next summer!
The Salad-Making Magic of a Suribachi
If you're a garlic lover like me, you'll want to put a small amount in your salad dressing. But you don't want large chunks, even minced garlic can be a little much. Luckily, a few years back while doing Alice Water's Masterclass, I learned about the Suribachi. It swiftly became one of my top 3 favorite items in the kitchen. It's basically a ceramic mortar and pestle with vertical ridges running up the side that allow you to make a paste quickly and effortlessly. They come in many sizes and colors ranging from strictly functional, to really beautiful pieces of art. The really large ones allow you to make the dressing first, and then incorporate the salad into the same ornate vessel. I use mine every time I make a dressing, plus it helps emulsify the fat and oil!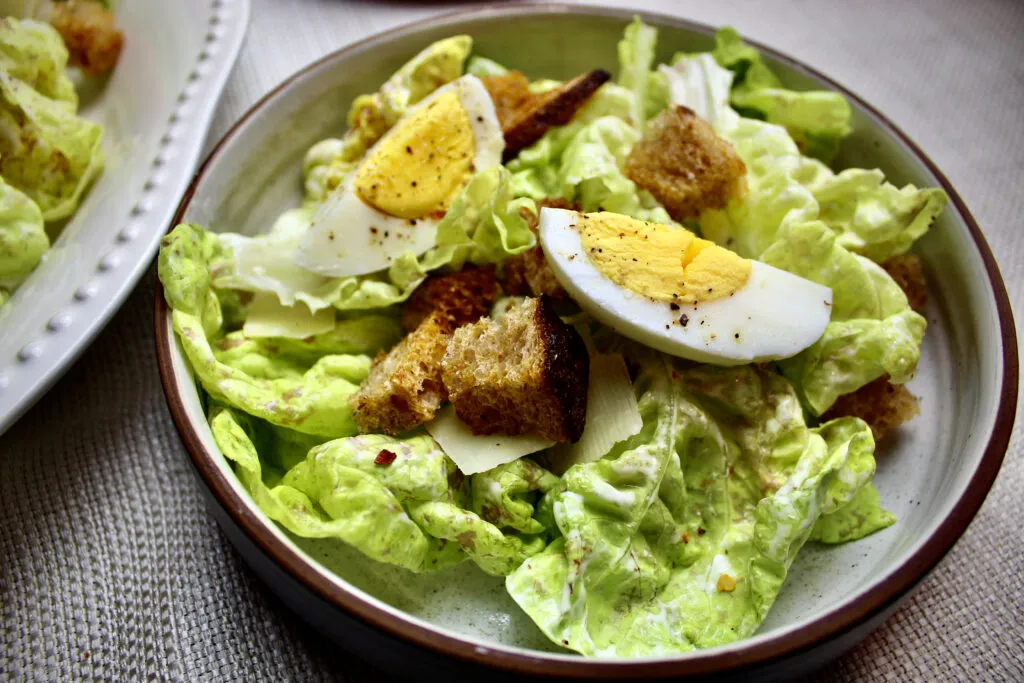 Assembling the Ingredients
First, I'll toss in a smashed garlic clove and a pinch of salt (helps break the garlic's cell walls), pound a few times, and just run the mortar round in circles until the garlic is in a paste. (If you don't need to grind anything into a paste, a mason jar is a perfect emulsifier!) I then mix in the vinegar. I check for salt to make sure the vinegar is seasoned. It sounds like a useless step, but once you taste the vinegar seasoned and unseasoned, you understand just how much this can change the flavor of your dressing…another outstanding tip from Alice Water's The Art of Simple Food.
Who is Alice Waters?
I can't recommend her work enough for those looking to incorporate more whole foods and simple preparations into their diet. She is an inspiration in the farm-to-table culinary world with her commitment to livening the culinary industry with the importance of local foods. Her recipes are simple but effective. She lets the quality of the ingredients speak for themselves, and relies on the flavors she knows travel in harmony. She's done all the backbreaking work of knowing what flavors and preparations pair well, and provides a simple framework of recipes that any cook could feel confident with! I can't say enough about the value this woman has brought to so many facets of the world.
Coming to My Senses is an incredible memoir about her rise in a world of change. She opened the doors of her first restaurant at the age of 27, in 1971. The book details her triumphs, struggles, and displays the real grit it took to not only survive as a businesswoman at that time but to fight for the values she held for people and their food system. If only everyone had access to a community garden, food hub, local farmers' market, or a small yard to grow vegetables in. It's an ongoing effort and an important one at that.
Beyond her social and environmental advocacy, this woman does have a day job! And she's an impeccable chef. The book I referenced above details the evolution of her farm-to-table restaurant, the Chez Panisse. I've still never been, but it's definitely on my restaurant bucket list (yes, I firmly believe we should all have a food bucket list!). The closest I've been is by making the dishes in her Chez Panisse Vegetables cookbook. One of my favorite cookbooks for learning to cook with vegetables, alongside Jose Andres' Vegetables Unleashed.
If you find this interesting and want learn from the guru herself, I would suggest The Art of Simple Food first. It's one of those cookbooks, like Salt, Fat, Acid, Heat that I hold close as books within my culinary bible. If you've not heard of Samin Nosrat, you must first watch her Netflix special, Salt, Fat, Acid, Heat! Now, I will retire from my soapbox!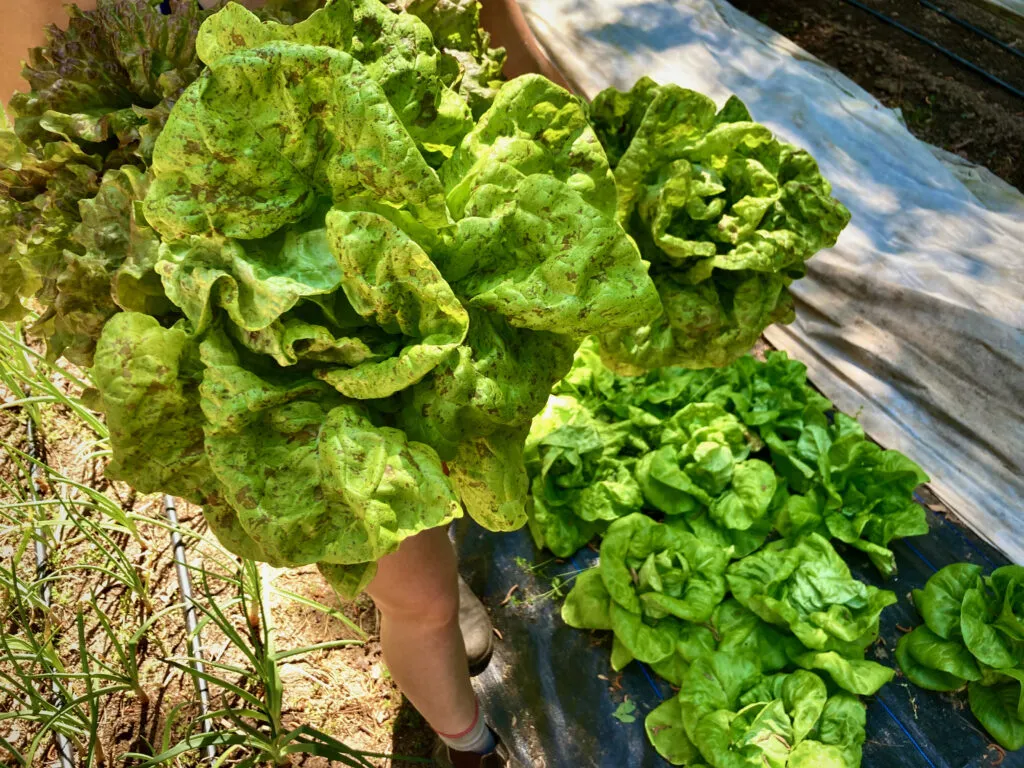 Want to Get Involved with A Community Garden?
Look for a community garden near you! If you're interested, they have lots of volunteer opportunities for young adults and adults alike. It's an effective, rewarding way to get to gain a connection to the environment and the people it supports. If you're restricted on time, these organizations are always in need of funds for projects, or just simply keeping their operation afloat.
Here are just a few of the community gardens we have in NC:
Tips for this recipe:
I normally use Inglehoffer horseradish, but use fresh if you can find it! Eventually, I'll be posting a guide on how to grow it at home, or maybe we can learn together on Instagram with post updates. I will probably order my rootstock from Johnny's Selected Seed, or my local farm store if online is not available. You can start looking out for root transplants in early spring.
If you don't like that much heat, grating up a cherry radish will provide a similar, but milder flavor.
If you are going for a vegetarian or vegan version, substitute nutritional yeast or a miso-soy mix for the anchovies.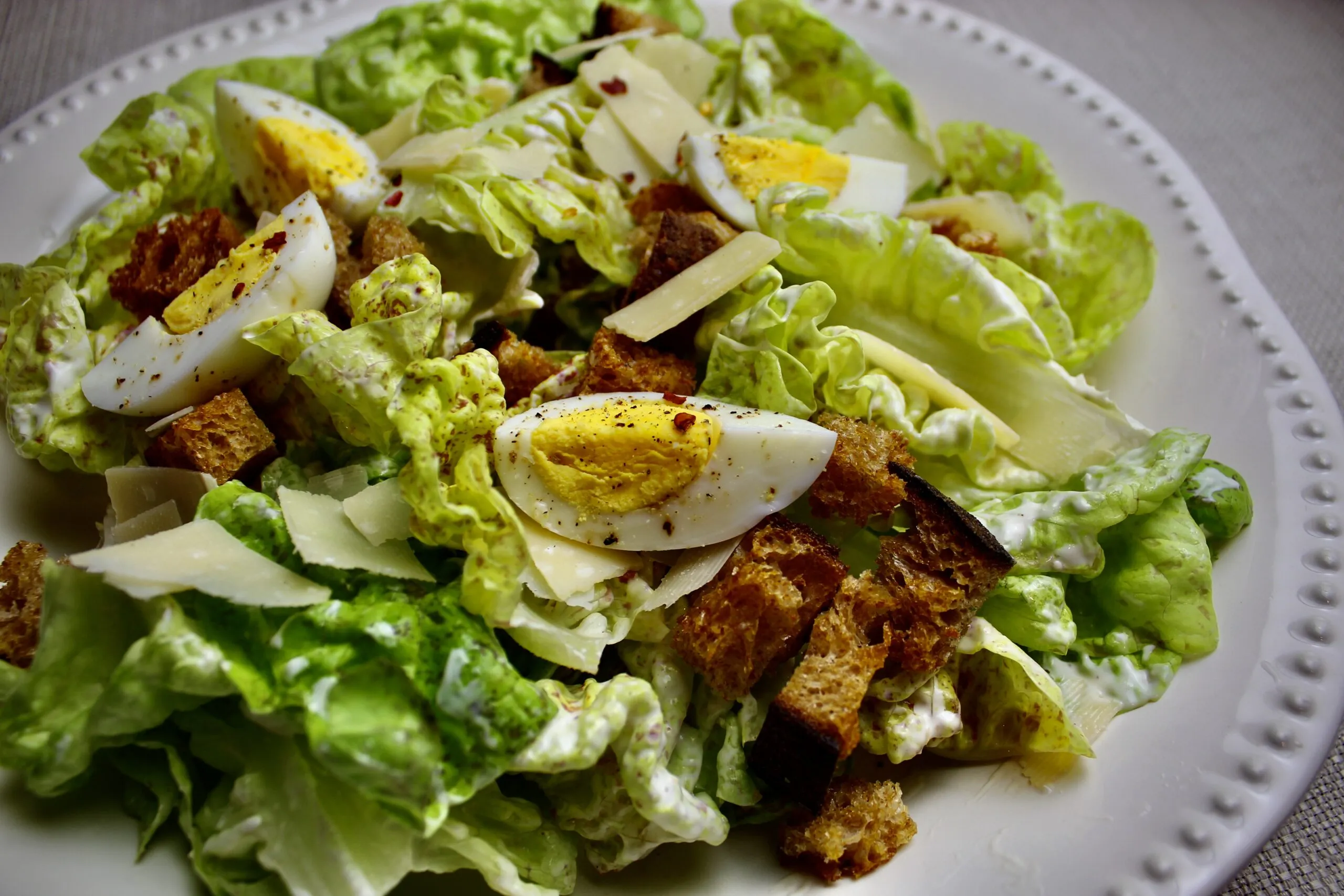 Print Recipe
Spicy Horseradish Ceasar Salad
Ingredients
1 head of lettuce, washed, dried, and torn

3 boiled eggs, sliced into long quarters

2 tablespoons of shaved parmesan for garnishing

1 garlic clove, finely minced and mashed with the back of the knife into a paste

2 tablespoons lemon juice

1/2 cup mayonnaise

1/4 cup finely grated parmesan cheese

1 teaspoon whole-grain or dijon mustard

1/2 teaspoon minced anchovy filet

1/2 teaspoon Worcestershire sauce

1/2 teaspoon of horseradish

1/8 teaspoon pepper

Salt to taste
Instructions
1
If you are using a blender, you can place everything for the dressing in and blend until smooth.
2
If you are using a Suribachi, first grind the garlic and anchovy into a paste with a little salt. Then incorporate the other ingredients until it meets your desired consistency. Just make sure you do all the grinding before incorporating the wet ingredients.
3
Toss lightly with your salad leaves and garnish with lots of yummy croutons, parmesan, and egg slices. Enjoy!